Brasil FurFest 2016 – Furries in Santos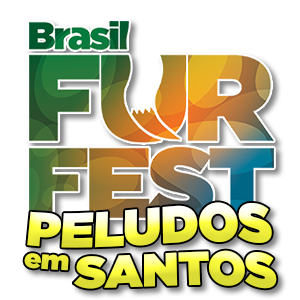 Mercure Santos Hotel
Santos, SP, Brazil
9-11 September, 2016
Guests of Honor


Latin Vixen (USA)
El Ranno (Brazil)
169 attendees
SP, RJ, BA, RS, SC, PR, MG, ES ,PA and Brazil's Federal District
Argentina, Paraguay, Colombia and USA
Fursuit Parade


48 fursuiters
Charity


MAPAN – Movimento de Apoio aos Protetores de Animais e da Natureza (Support Movement for Animal's and Nature's Protectors)
R$ 435,45 (USD 119.02) 
Dance Competition Winners


Fursuiters
Scamp (Argentina)
Non-Fursuiters
Trenty T. (Brazil)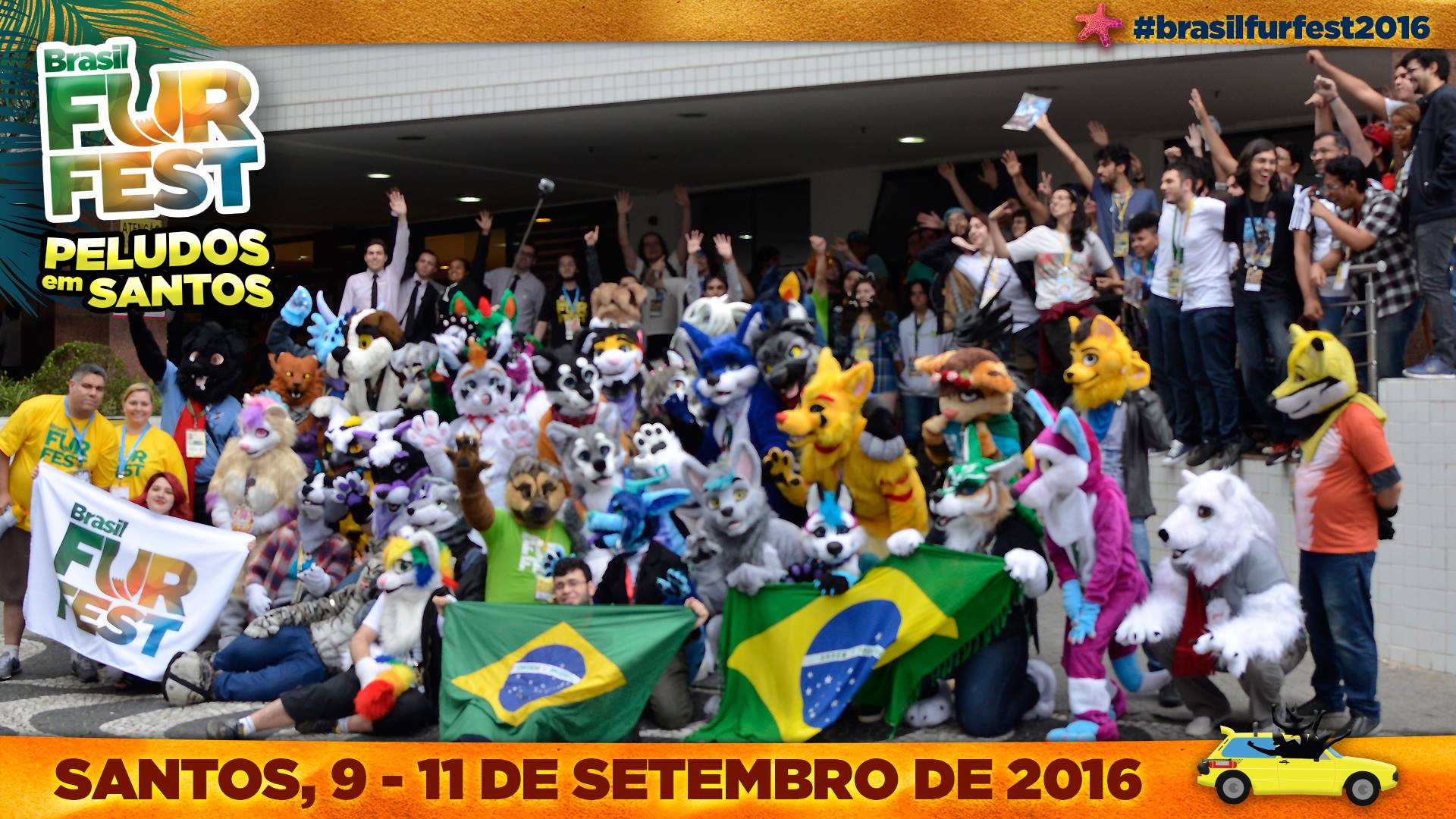 You never forget your first time…
The first edition reached the 169 attendees mark (54 fursuiters) from 9 different Brazilian states (SP, RJ, BA, RS, SC, PR, MG, ES and PA),  Brazil's Federal District and also foreign attendees coming from 4 countries (USA, Colombia, Argentina and Paraguay).
Attendees could enjoy several activities like: workshops, panels, dealer's den, artist's alley, fursuit parade, fursuit games and even a great bus party.
At the opening ceremony, it was presented a video about tenacity and dreams coming true. The countdown presented an array of photos from several furry conventions around the world that inspired Brasil FurFest. A musical video with a parody of the song  "Pelados em Santos" (from Brazilian late group Mamonas Assassinas) shot with fursuiters was presented, playing with furries' traits and Santos. Afterwards the panel "My First Furry Con" broached subjects relating to the con and its attendees.
The Guests of Honor were El Ranno, Brazilian designer and illustrator and Latin Vixen, fursuit-maker and Mixed Candy Costumes' owner, based in Clermont, FL, USA. Both held panels at the con. Felipe Marcantônio, another Brazilian illustrator known by XDragoon and Fred Guará HQs and furry writer CristalWolf also held panels and workshops. CristalWolf  held a book signing for her newly released book  "Lua de Lã".
Saturday night the Dance Competition was held. Scamp, from Argentina e Trenty T.  from Brazil  snatched first place on fursuiters and non-fursuiters categories, respectively. After the competition the bus party went through Santos beach avenue with DJ Casshan Wolf  hitting the pick-ups.
Brasil FurFest published a journal called "BFF Daily" every day, covering events and activities that happened the day before.
Attendees raised R$ 435,45 (USD 119.02) to donate do the NGO MAPAN – Movimento de Apoio aos Protetores de Animais e da Natureza (Support Movement for Animal's and Nature's Protectors), from Santos, known for supporting, feeding and reinserting abandoned animals to forever families.  Brasil FurFest is the first Brazilian event to contribute to a charity,  which is something already estabilished at international conventions.
At the Closing Ceremony, it was announced that Brasil FurFest 2017 would be held at the same place, from August  25th to 27th.