Guest of Honor Brasil FurFest 2022
Brasil FurFest is a unique opportunity for attendees to get in touch with some of the best known Brazilian and international furries.
During this year's convention some activities will be held with our guest of honor.
You can also interact with him during the event! Chat, take photos and get to know his work.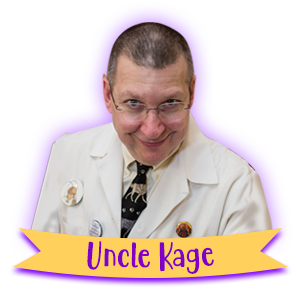 Dr. Samuel Conway, also known as Uncle Kage or Kagemushi Goro, is the chairman of Anthrocon (the second largest furry convention in the world). In addition to being an active participant in various furry conventions around the world.
Since 1989 acting in furry fandom, Uncle Kage has long been one of the best known furries within the community. In addition to organizing the Pittsburgh Convention in the USA, Kage is well-known for his talent for telling stories, always with a glass of white wine in his hand. In addition, Kage periodically perform Winestreams when it comes into contact with furries from all corners of the world via internet.
His fursona is called Samurai Cockroach and is a Japanese cockroach. In 2001, Uncle Kage participated in the Mephit Furmeet 5 event as "The Unknown Furry", wearing a simple fursuit, including a mask made of a paper bag.
In his out-of-fandom life, Dr. Samuel holds a doctorate in chemistry from Dartmouth College and is a professional scientist.
More about Uncle Kage:
https://www.youtube.com/unclekage
https://twitter.com/unclekage
http://www.furaffinity.net/user/kagemushi/