Brasil FurFest proudly presents BFF Online!

There will be 3 days of activities, from July 16th to 18th, to bring furries together during the quarantine!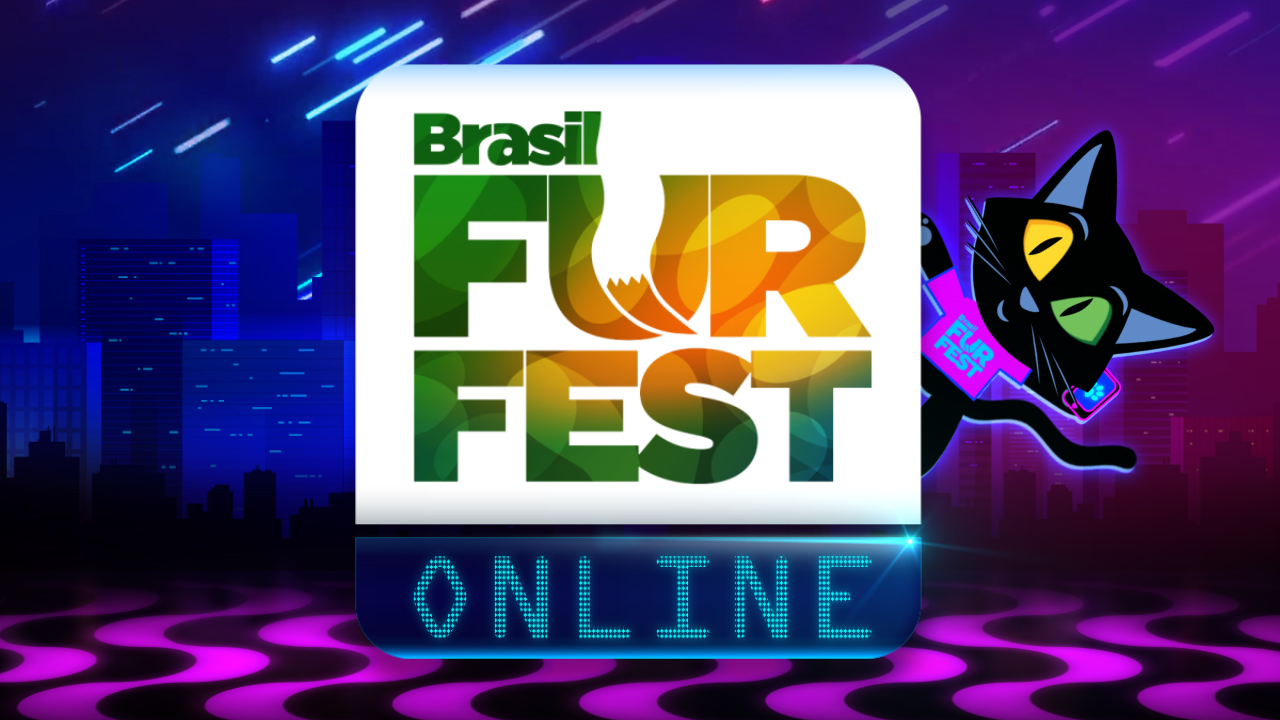 Due to the postponement of Brasil FurFest 2021 to 2022, the convention staff decided to host an online event. Following several furry conventions around the world that organized online versions of its events during the pandemic, Brasil FurFest organizes BFF Online, between 16 and 18 July 2021 on the Hopin platform.
It will be 3 days with a lot of furry content simulating the activities that take place at BFF that we hold annually at Mercure, in Santos.
Among them Talent Show, Fursuit Parade, Charity Auction, Panels, Workshops, Games Room, Artist's Room, Rave, besides an exclusive activity with Uncle Kage, guest of honor of BFF 2022.
If you have a ticket for BFF 2022 purchased by July 1, 2021, you will have free entry to BFF Online.
If you don't have a ticket for 2022, you can also participate by buying the ticket for R$ 30 (appox. USD 6).
Click here to buy your ticket.
Brasil FurFest is proud to be an event in which participants help to create the content of the convention!
You can participate and show your talent during the online convention!
See some of our activities.
ART EXHIBITION UNDER THE THEME "FURRIES IN PARTY"
BFF Online will highlight a part of its schedule in the Main Room to showcase the beautiful artwork produced by our fandom under the theme "Furries in Party"!
It's a chance to see and admire wonderful arteworks made by furries from all corners of Brazil and the world that let their imaginations flow!
You can participate by submitting your artwork on the form button in the menu.
TALENT SHOW WITH RUBY SIONNACH AND URSULA MERCURE
Come and watch the furries showing on video their talents like singing, dancing, making animations and much more!
At the BFF Night Talent Show, anything can happen!
The presentations will have humorous comments from Ruby Sionnach and Ursula Mercure. Don't miss it!
You can participate by submitting your video on the form button in the menu.
VIRTUAL FURSUIT PARADE
With the new BFF cancellation, fursuiters will not have their special moment in the parade that takes place annually around the Mercure Hotel.
BFF Online will hold a virtual fursuit parade at the main room of the event, where fursuiters will be able to show off their costumes.
You can participate by sending the photo of your fursuit on the form button in the menu.
DEALER'S DEN EXPO
Hopin has a special part for furries to have a virtual store/showcase within the event.
Sell ​​your products, make commissions on the spot and even perform live for attendees.
At Dealer's Den Expo, furry artists have a special space to sell their material.
Spots at the Expo ranges from R$ 20 (approx. USD 5) to R$ 30 (approx. USD 6) additional to the entrance fee and the registration form is available on the menu.
PERFORM AN ACTIVITY OR PANEL DURING THE EVENT!
Do you have a subject that you would like to share with other attendees? Would you like to host a panel or a workshop? Would you like to create a super cool activity for all furries?
Access the button for activities in the menu and submit an idea of ​​activity you would like to host at the event.
It will be amazing to have furries creating part of the event's schedule.
The form for you to send your activity request is on the menu.
CHARITY AUCTION
During BFF Online, funds will be raised for the social project SOS Vida Pet Litoral that cares street animals in Santos, whre BFF is hosted.
The money raised annually by Brasil FurFest at the events in Santos has made a difference in the last 5 years. We want to continue to be this important source of revenue for this project.
It is worth mentioning that charity campaigns are also a registered trademark of our fandom and a show that when we come together we can accomplish incredible things!
Donations will be made during programming through the PayPal payment method.
Some goals were set by the BFF staff for the charity and we invited the furries to help this very special project.
– If R$ 2,500 (approx. USD 500) is collected: SOS Vida Pet will be able to build its dos shelter and the furries will be able to choose in a poll how to name the space to shelter dogs collected on the street.
– If R$ 5,000 (approx. USD 1,000) is collected: BFF Night livestream will be held on December 4.
– If R$ 12,350 (approx. USD 2,400) is collected: The convention chairman will dye his hair pink live at the Closing Ceremony of BFF Online.
On Sunday, July 18, a charity auction will be held where participants will be able to bid on furry art products and commissions. Have in mind that payment will only be made online (PayPal) and freight costs are not included in the bid amounts and must be settled directly with donors, via e-mail.
Among the items auctioned, there will be the chance to insert your fursona in the decoration material of BFF 2022. Don't miss it!
If you are an artist, artisan, fursuit-maker and want to donate an item to our charity auction, click on the button on the menu and learn how to help.