Brasil FurFest 2020 will be postponed to 2021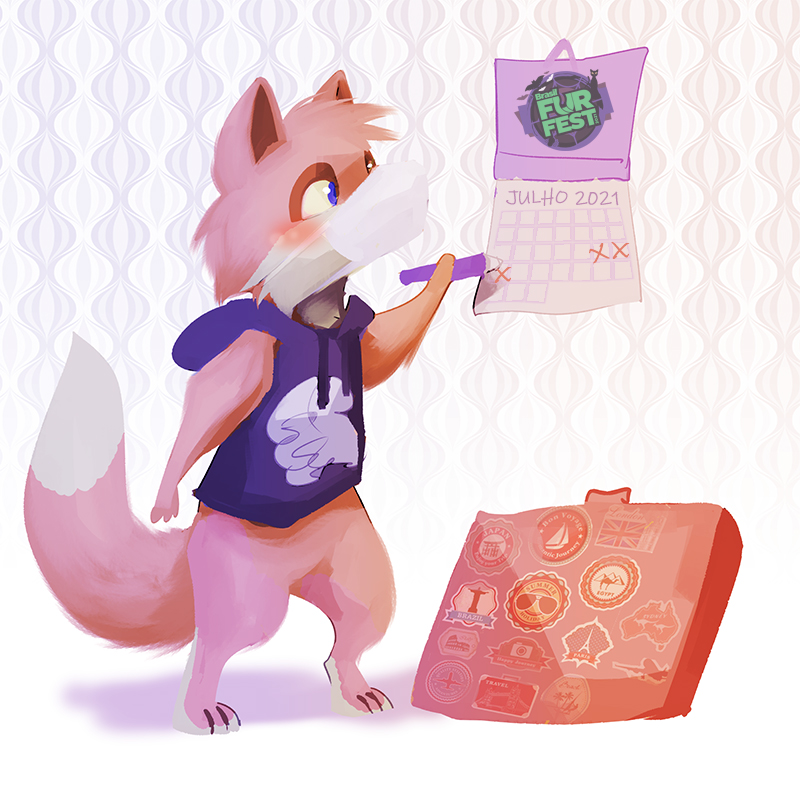 It is with great sadness that we announce the postponement of Brasil FurFest 2020 to 2021. The change is due to the current situation imposed by the Novel Coronavirus pandemic.
It is a very difficult decision, since all planning made by us and many attendees will have to be changed and this will cause discomfort for all of us. However, we need to take into account the safety and health of everyone involved in the event, and given the current situation we have no choice but to postpone Brasil FurFest.
When and where will Brasil FurFest 2021 be held?
The event will take place from July 16th to 18th at the Mercure Hotel, in Santos, SP, Brazil.
Will the theme A Haunted Hotel be kept?
No. Due to the deaths of some Brazilian furries in mid-2020 the theme was changed to "The Fantastic Candy Factory".
And is Uncle Kage still a guest of honor?
Yes, his coming is confirmed for 2021.
What happens now?
We are working on the convention stuff for 2021 besides planning an online event for the previous dates of BFF 2020.
When will I be able to choose to keep enrollment or refund?
The deadlines for refund requests ended on June 15th, 2021.
I still hadn't bought the ticket.
The sale of tickets for BFF will resume in August 1st, 2020. The values are already available on our website.
Should I cancel my reservation or can I keep it for 2021? What should I do?
You must cancel your reservations as the event has been postponed.
If your reservation is at Mercure Hotel, you must cancel or transfer your reservation to 2021 (with the same rates from 2020*) through the email [email protected] .
If your reservation is at Ibis Hotel, you must cancel or transfer your reservation to 2021 by e-mail [email protected] .
*The special convention rate is only valid at the Mercure for 2 or 3 guests rooms.
Why not postpone Brasil FurFest to a date still in 2020?
We prefer to take the event to 2021 avoid another postponement.
We also believe that the post-pandemic economic situation may be difficult for everyone.
By postponing the event in a year we will have more time and we hope everything has returned to normal.
Too bad we won't have BFF this year. I want to help in some way…
You can help by posting photos and videos about BFF on social media with #brasilfurfest.
Let's keep the memories of the moments we shared in previous years alive!
Okay, but I still miss BFF!
Come and find furries from all corners of Brazil and abroad in our Telegram chat and Discord server.
t.me/brasilfurfest
discord.gg/6vtAMuD
Also, don't forget to follow our social networks.
facebook.com/brasilfurfest
twitter.com/brasilfurfest
youtube.com/brasilfurfest
instagram.com/brasilfurfest
In case of any doubts, we are available in all the addresses above, in addition to the email [email protected]
We hope that all this will pass soon and that we can be together again shortly.
Best regards,
Brasil FurFest Staff